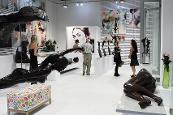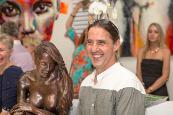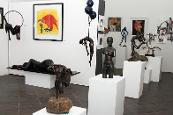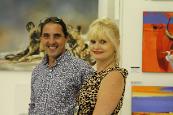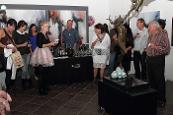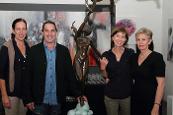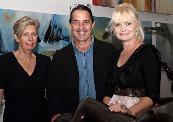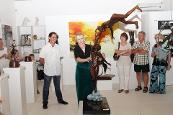 Imbizo Gallery - Pearls, Umhlanga, KZN
"A Place to Hide"
From 26th July - 31st August 2019

Kunstgalerie Meerbusch - Dusseldorf, Germany
"Trascendence / Transzendenz"
From 24th May 2019

Art@Clocktower - Cape Town Waterfront, Cape
"Poetry in Motion"
From 6th December 2018

Imbizo Gallery - Pearls, Umhlanga, KZN
"Intrinsic Flow"
From 23rd December 2018

Gallery on Leviseur - Bloemfontein
"At the Heart of Laughter"
From 27th March - 20th April 2018
Decorex - Durban
Duarte artists & Marke Meyer
21st - 25th March 2018
Imbizo Gallery - Ballito, KZN North Coast
"State of Grace"
From 7th December 2017-2018
Bronze Art Africa Gallery - White River
Official opening of Michael Cañadas & Marke Meyer Gallery
6p.m. Friday 28th November 2017-2018

Candice Berman Gallery - Johannesburg
"Present in Absence"
with Louise Almon
from 28th September 2017
Durbanville Hills Wine Estate - Cape
"A Legacy of Laughter & Lost Moments" - solo exhibition
from 10th August 2017
In toto Gallery - Johannesburg
"Tiny"
from 6th July 2017

Art@Almenkerk - Algin Grabow / Cape
"Poetry in Motion"
from 12th April 2017
Decorex - Durban 2017
18th - 21st March 2017
Art@Almenkerk - Algin Grabow / Cape
"Mute Wisdom"
from 20th February 2017
Art@Durbanville Hills - Cape
from 20th January 2017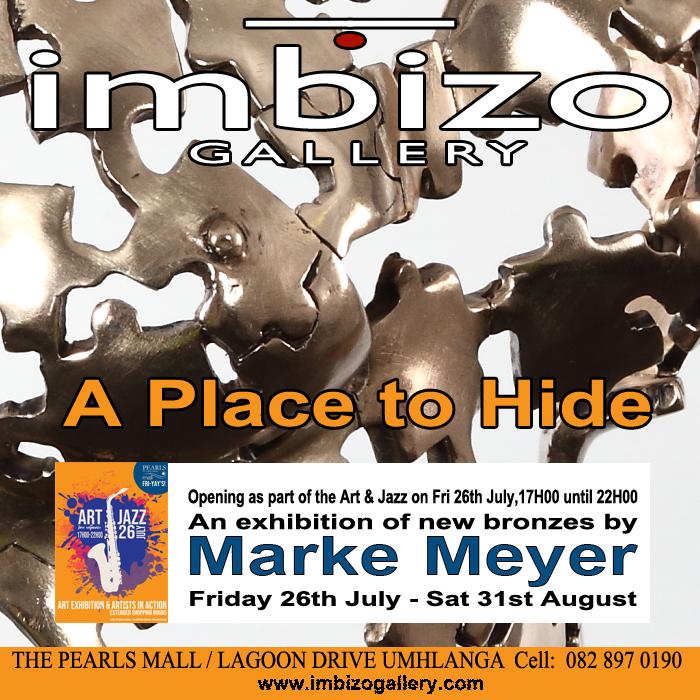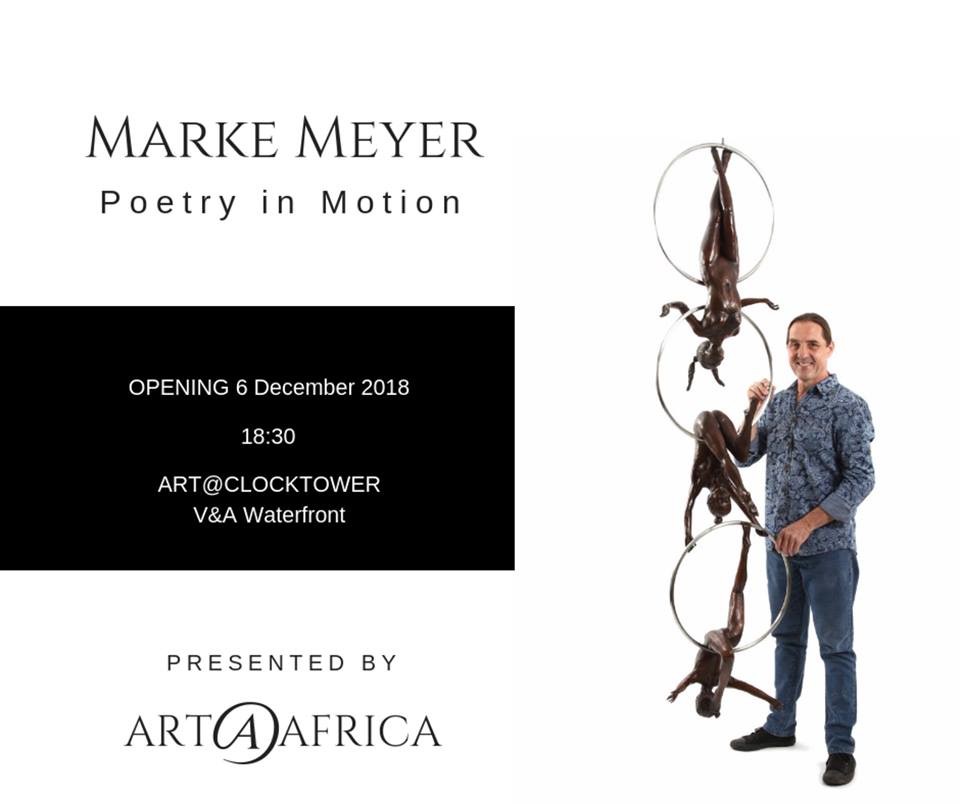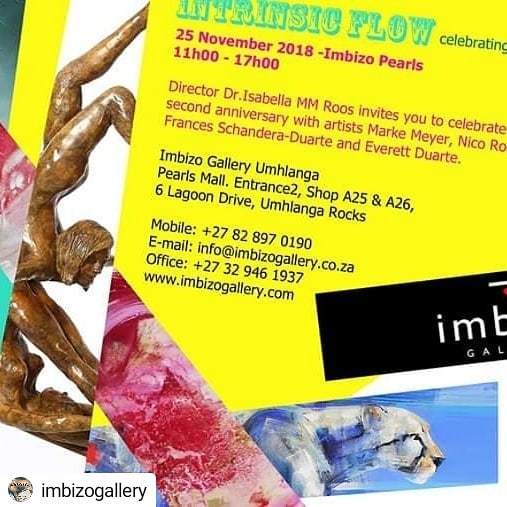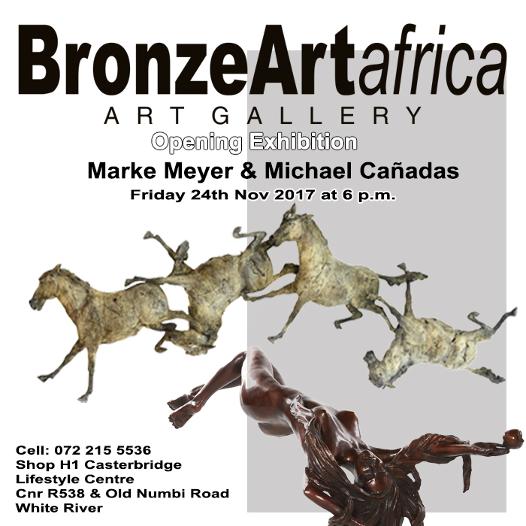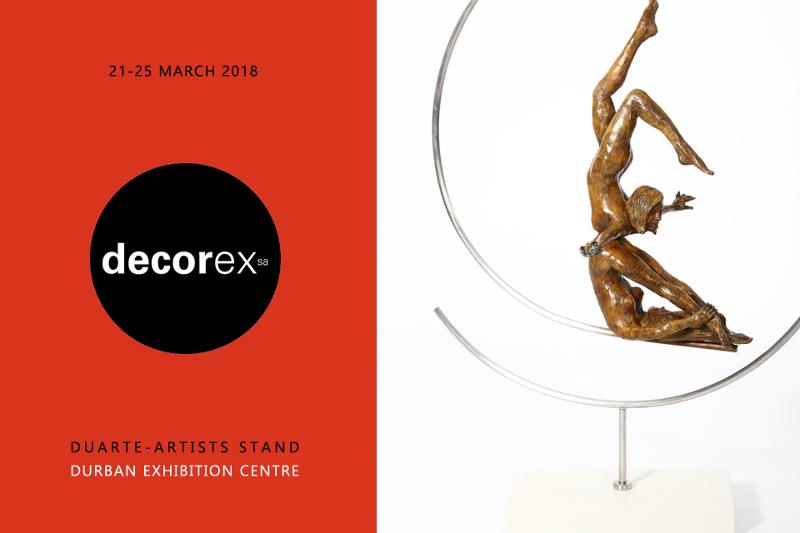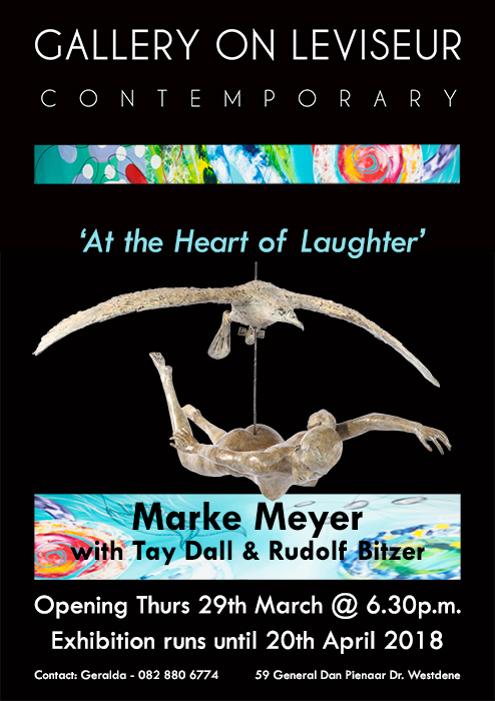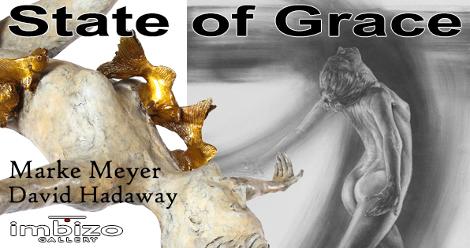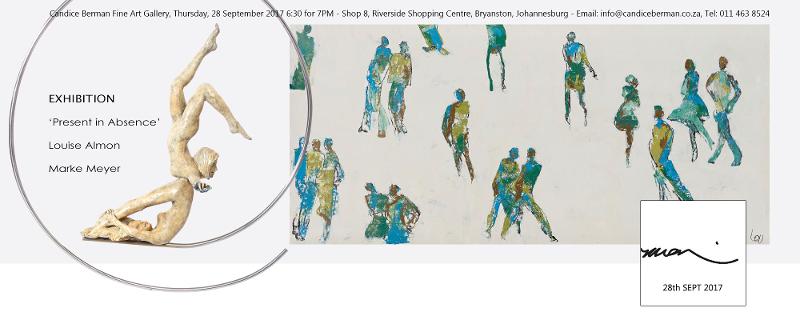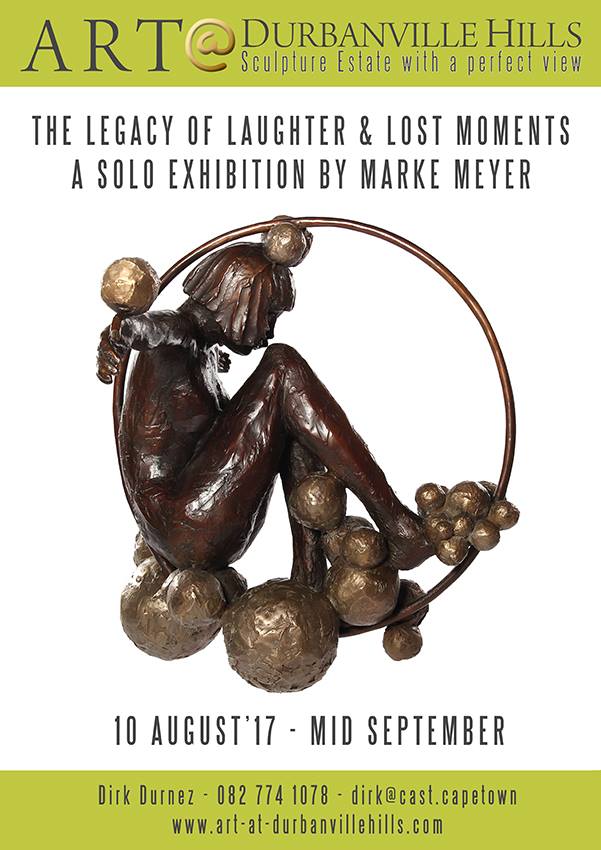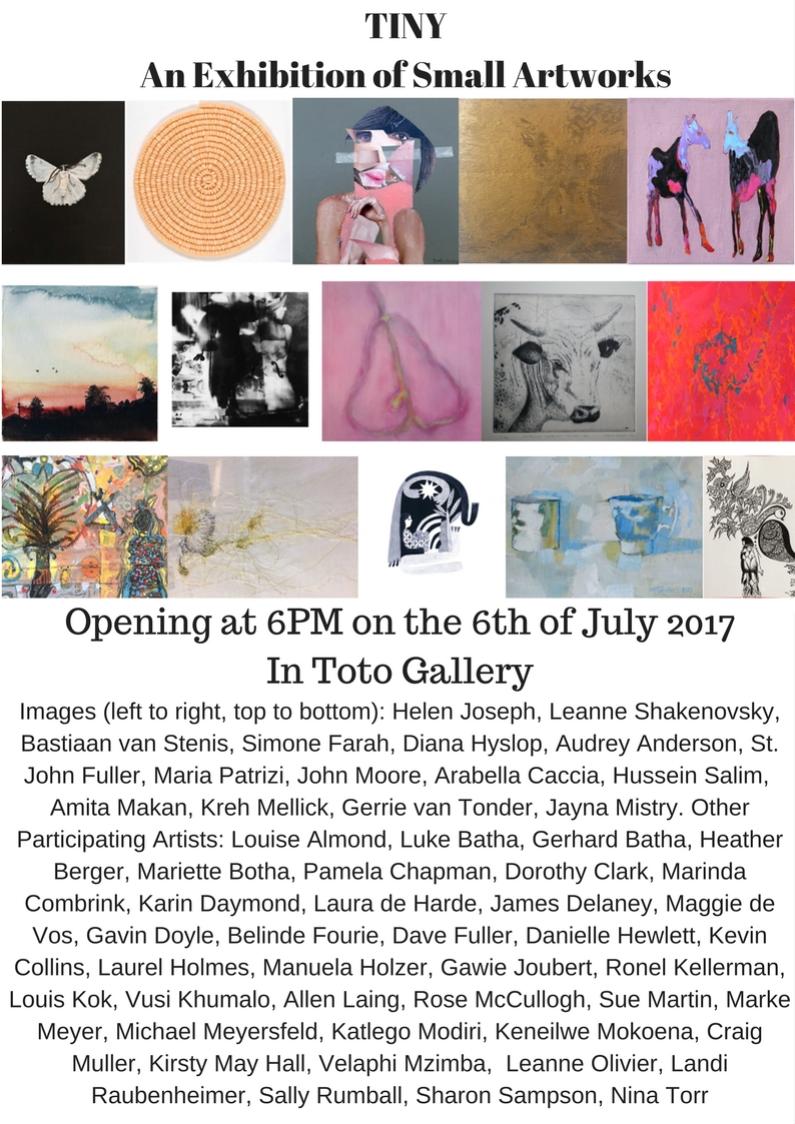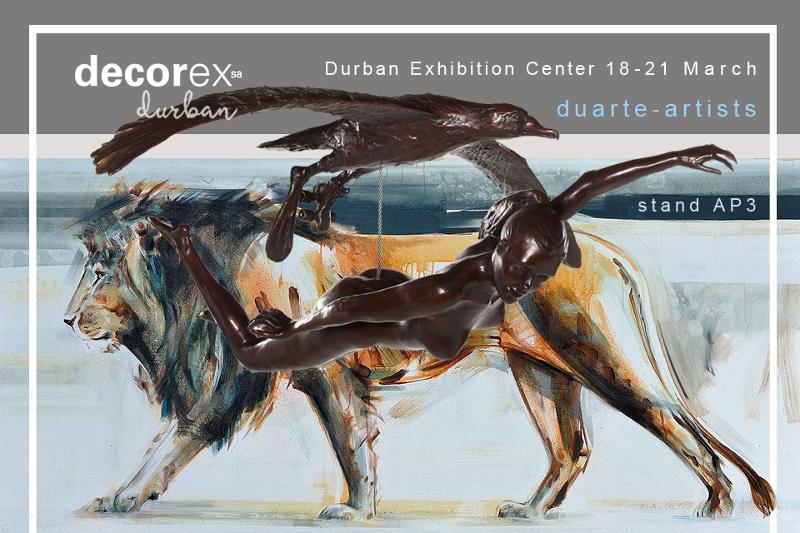 The Duarte Artists: Izidro Duarte, Everett Duarte, Frances Schandera Duarte & Mpenja together with bronze sculptor, Marke Meyer, will be on exhibition at DECOREX DURBAN, stand AP3.
From the 18th March to the 21st March 2016.
Pop in to see us any time from Saturday 18th - Tues 21st from 10h00 to 20h00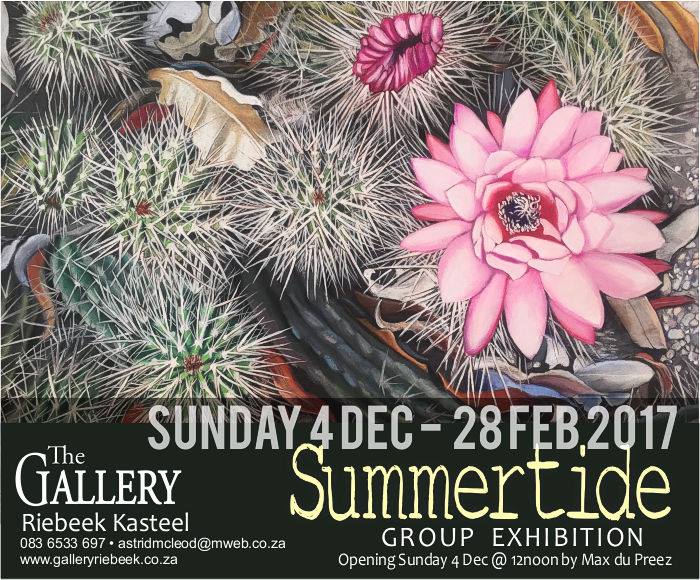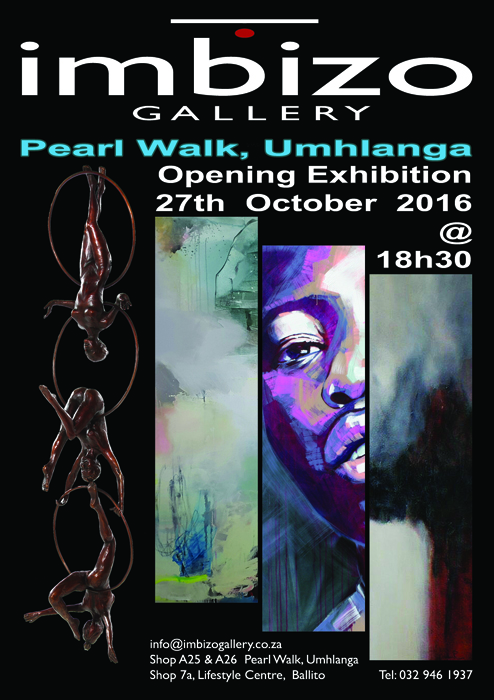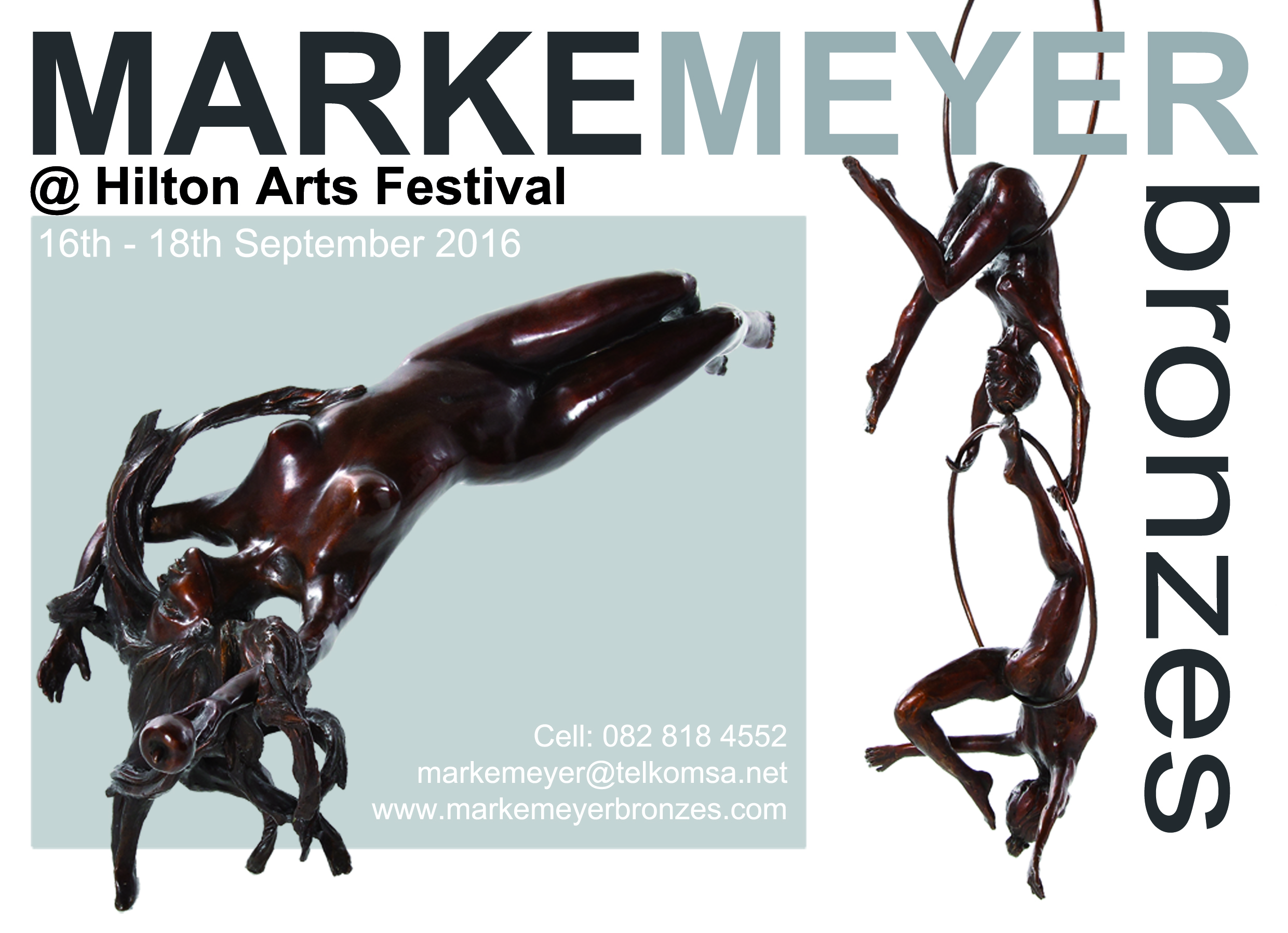 Candice Berman Fine Art Exhibition

18th May - 30th June 2016

Marke Meyer, Michael Cañadas & Gerhard van Eck on exhibition at the
Candice Berman Fine Art Gallery in Bryanston.
The event will be opened by actress Barbie Meyer on Wednesday the 18th May
at 18h30 for 19h00.
Please join us to see this exciting collection which includes many bronzes shown for the very first time.
Wine will be served.



Decorex Durban
18th - 21st March 2016
Marke Meyer, Izidro Duarte, Everett Duarte, Frances Schandera Duarte & Mpenja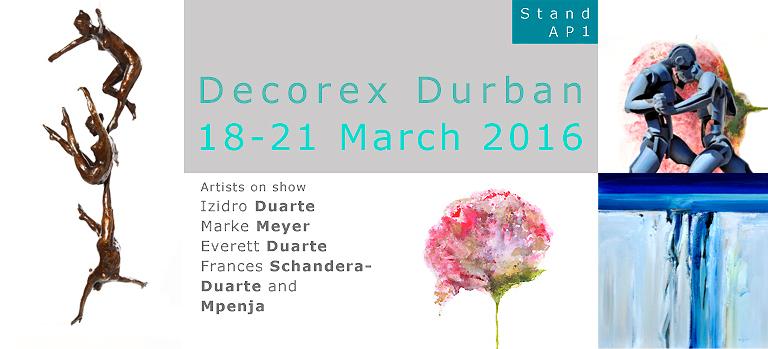 'Wayward Dreams'
Imbizo Gallery - Ballito
7th January to 16th February 2016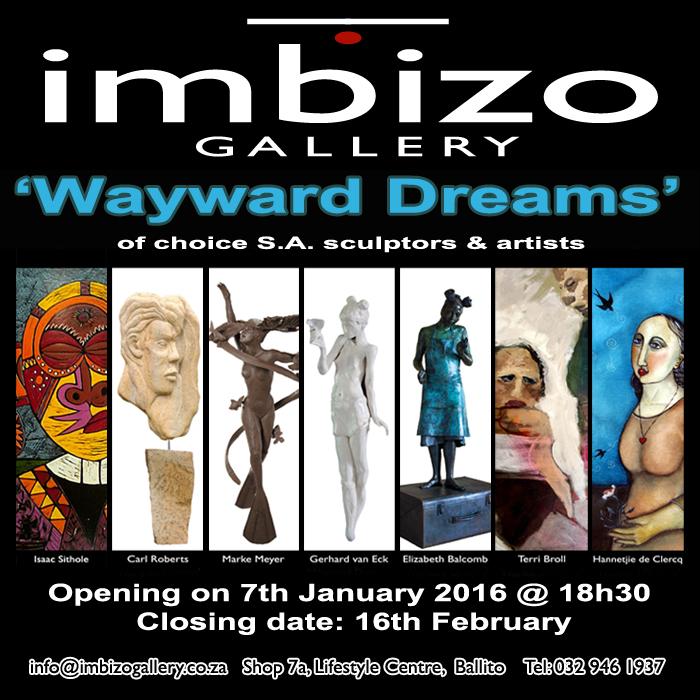 Arts & Culture weekend in Hoedspruit

Marke Meyer: 'Taunting Gravity' Sculpture exhibition
Klaus Tiedge: Photography and Book Signing
Barbie Meyer: 'Bosman's Veld Maiden' - Supper Theatre
Fashion Show: Terrence Bray & Frank Lyman
Wine Tasting: Hermanuspietersfontein Wine Estate

1st October to 4th October 2015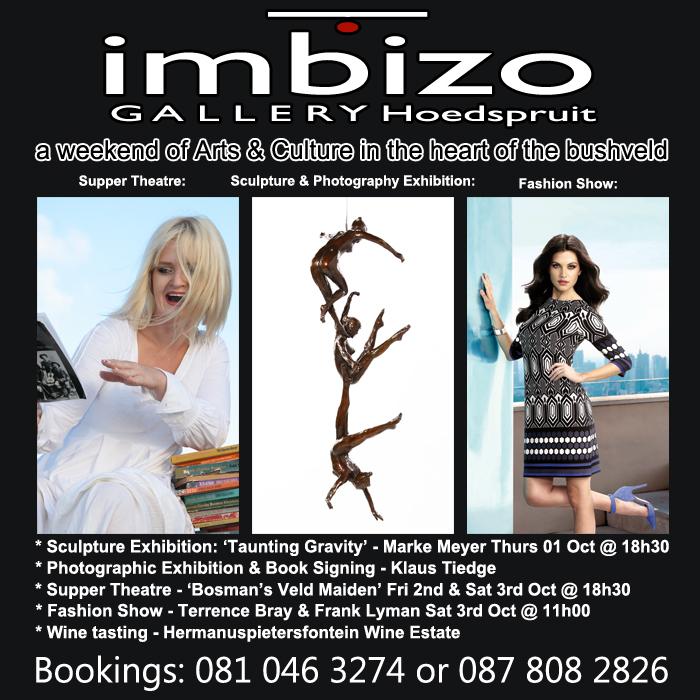 'Rooftop VII - The Inner Child'
St. Lorient Fashion & Art Gallery, Brooklyn, Pretoria
26th July - 31st October 2015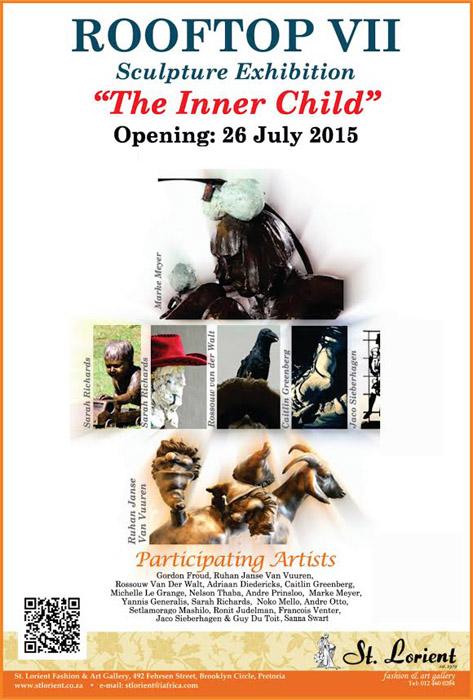 'Into Thin Air'
Imbizo Gallery, Ballito
11th June - 31st July 2015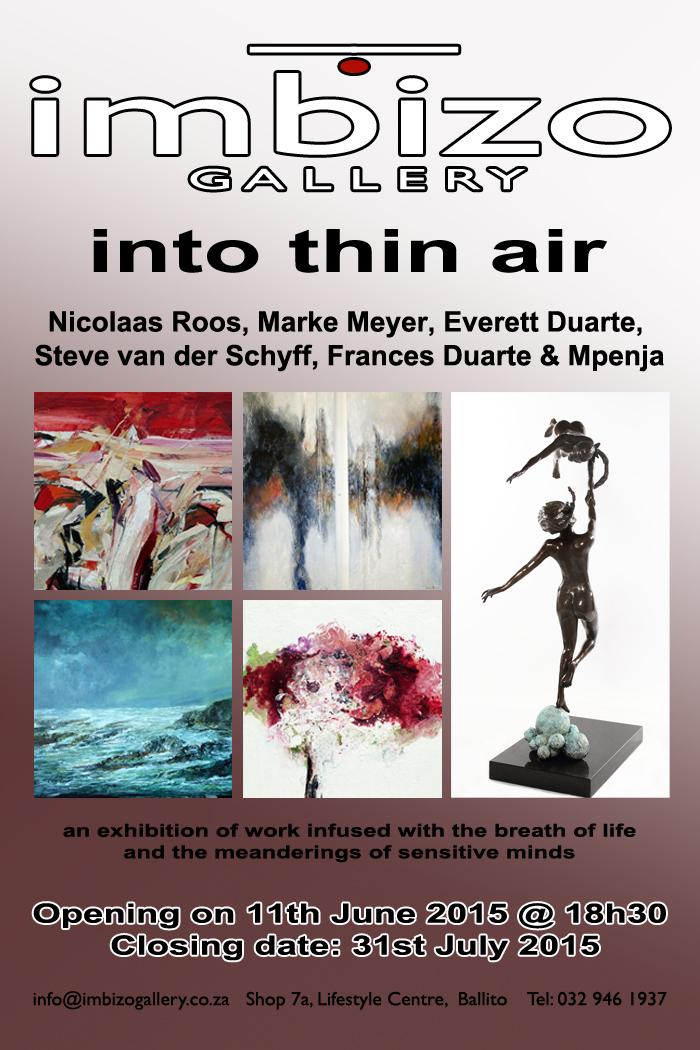 Marke Meyer @ Robert Badenhorst Art Gallery
Clarens
20th - 24th May 2015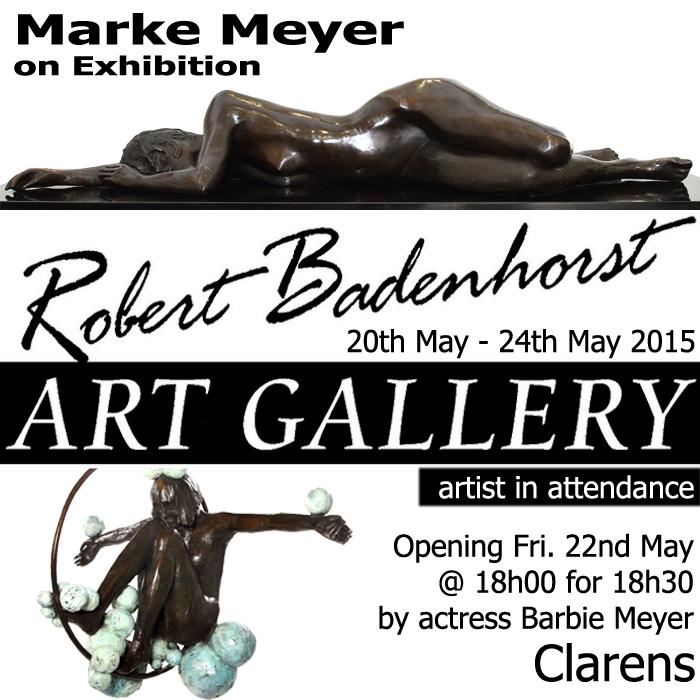 The Leonardo Gallery

21st April - 16th May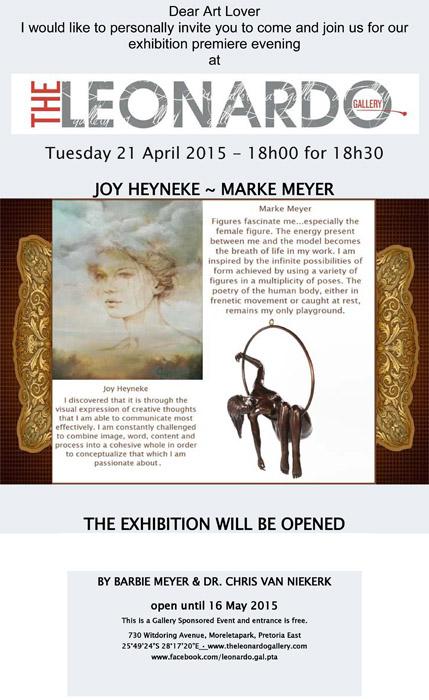 14th August - 30th September 2014