Twisting Torso

Bronze on White Ceasarstone plinth
Size: 20cm x 20cm x54cm
Total height including plinth: 95cm
Selling Price: R39 500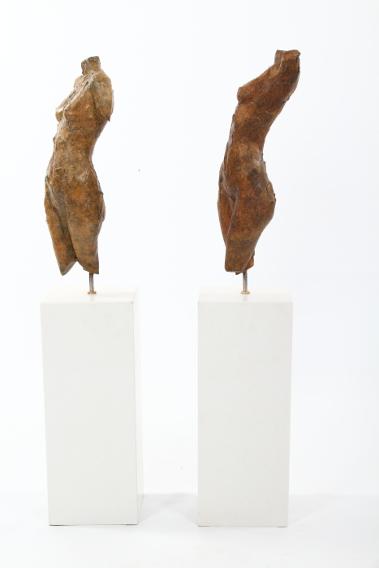 Together with the 'Leaping Torso', these pieces are the study of the same female figure in movement: leaping with abandon, and twisting as if in dance. They were made as a pair. The rough texture of the surface is reminiscent of the bark of a tree or the petals of a flower. The idea of a rich earthiness to this figure is implicit in this sculpture. The sculpture is elevated on stainless steel rods to give the feeling of lift and free movement.
The Twisting Torso is on the left and Leaping Torso is on the right - of which more images follow below...