The Hand that Holds You
(5 in series)

All five available for R160 000 or individually as marked below

"'The Hand That Holds You' is my story, and also to some extent the generalized story of every individual growing up. It is about a youthful nonchalance, subjectivity, naivety and the slowly developing realization that there are choices to be made as one progresses through life.
My inspiration comes from: blend of my own thoughts; dreams; movies like 'The Professional' (pivoting around an unusual relationship between an adult assassin, a young girl and her soft floppy rabbit and pot-plant); and my own bittersweet poem entitled 'Remains'.
The title originates from the excerpt "Which hand holds you tighter than a rag doll". The ragdoll was replaced by a teddy-bear in this series as both may be seen as icons referencing youth and naivety. The series is presented as a 'story-board' showing various snapshots in a chronological progression. The narrative of the series is about making choices that may or may not result in the freeing of the mind and the spirit. There is also an allegorical explanation in which the teddy-bear doubles as the individual undergoing an awakening. The young girl represents the guiding force." MM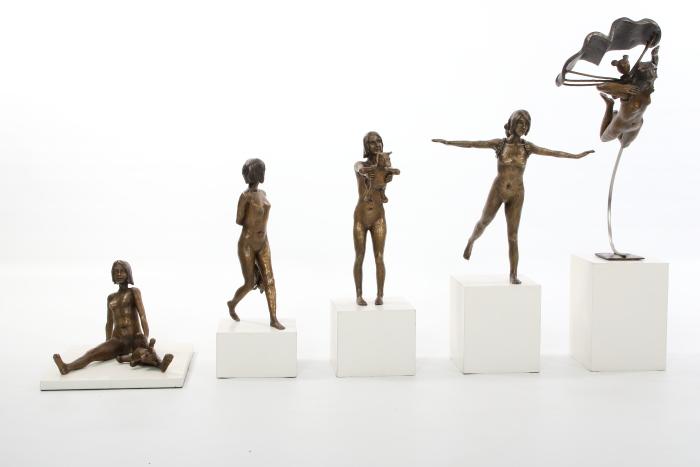 The Hand that Holds You #1


Year: 2020
Dimensions: 55cm x 20cm x 18cm
Mass: 7.2kg
Selling Price: R37 500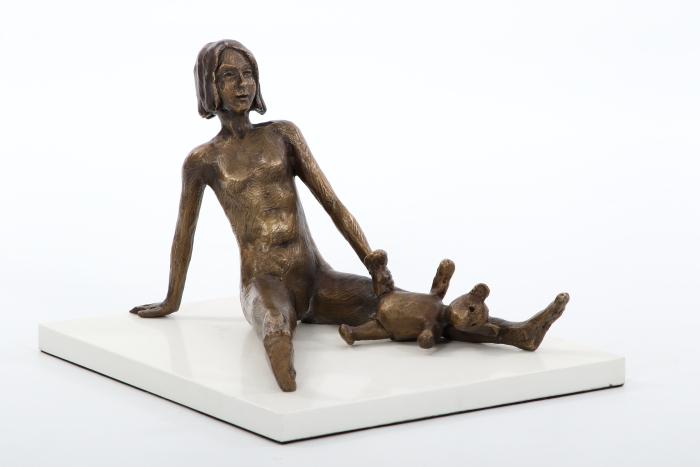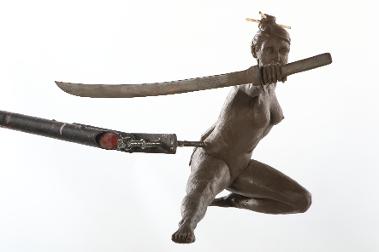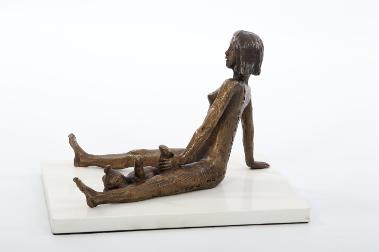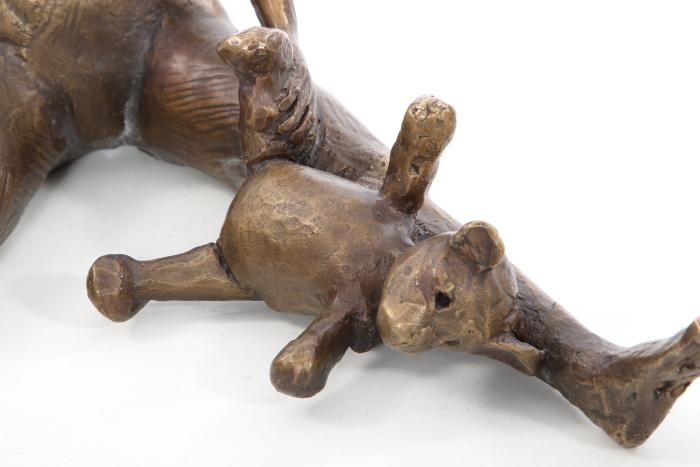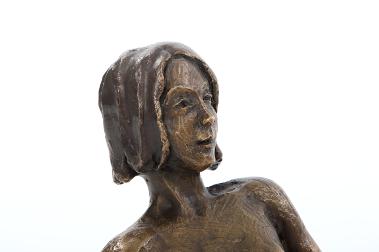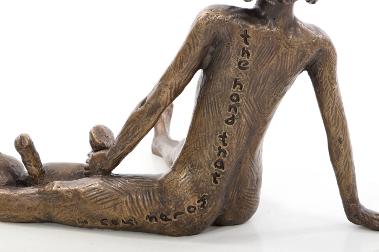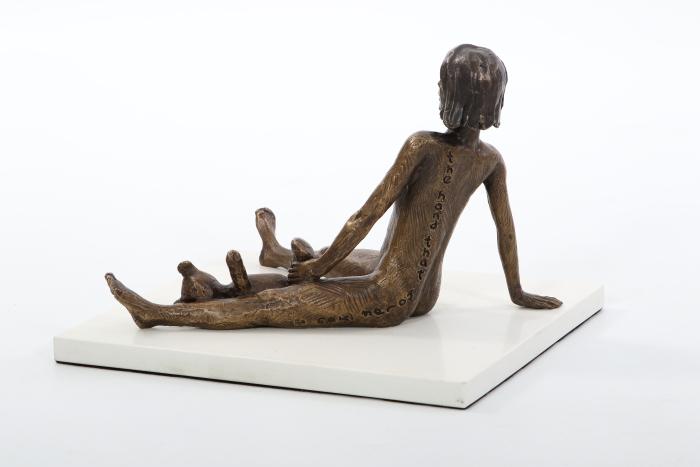 The Hand that Holds You #2


Year: 2020
Dimensions: 49cm x 20cm x 18cm
Mass: 7.6kg
Selling Price: R37 500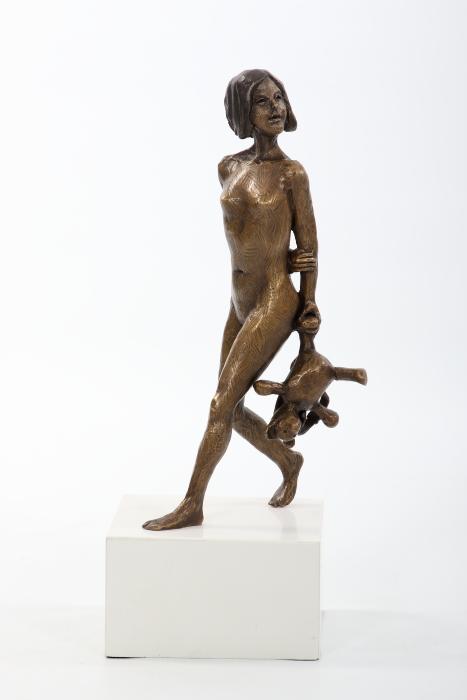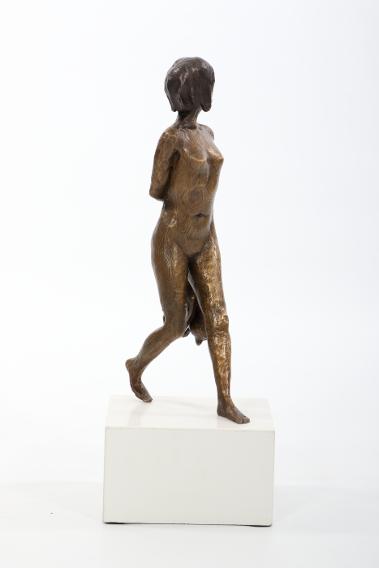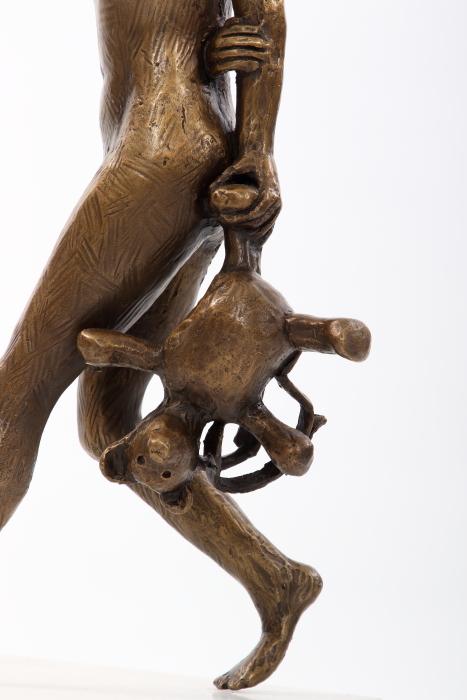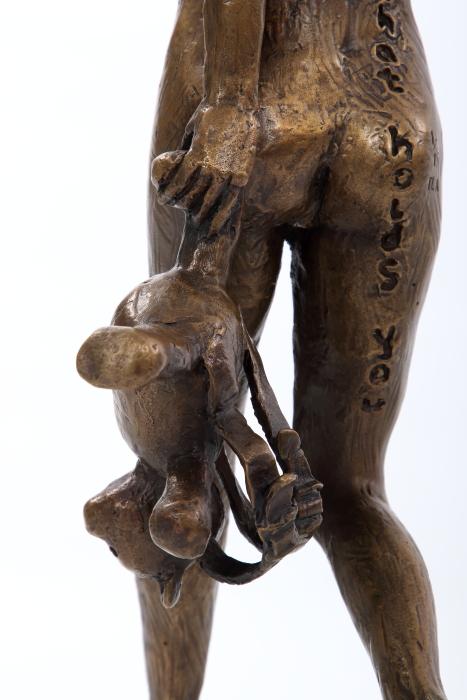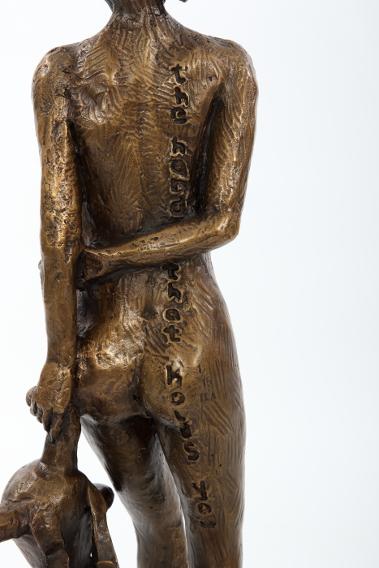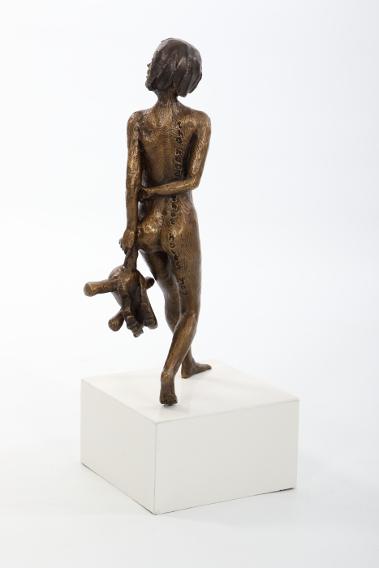 The Hand that Holds You #3


Year: 2020
Dimensions: 55cm x 25cm x 18cm
Mass: 9.4kg
Selling Price: R37 500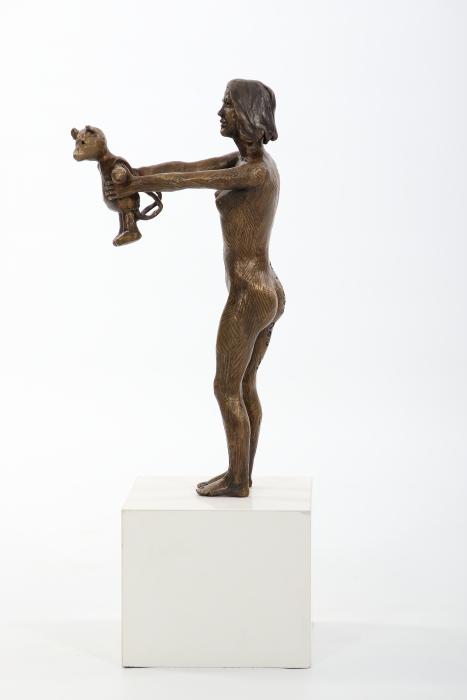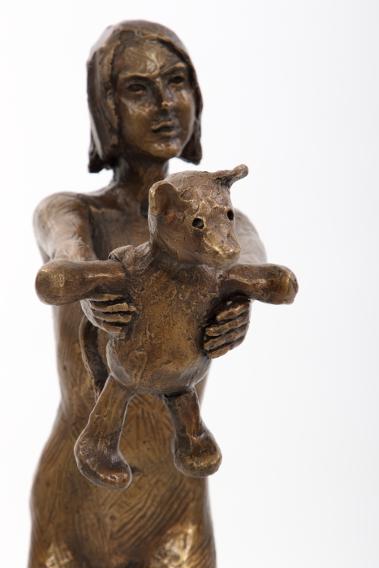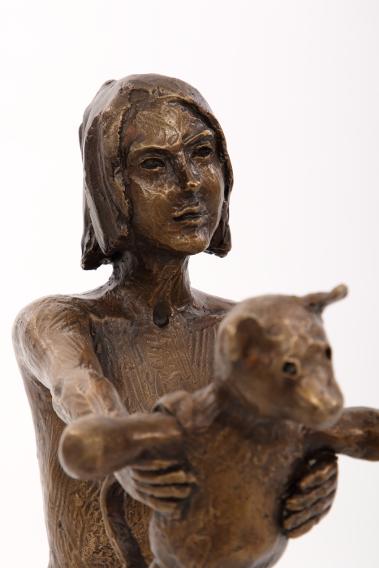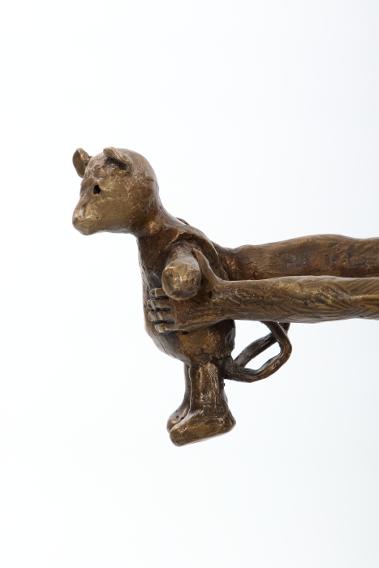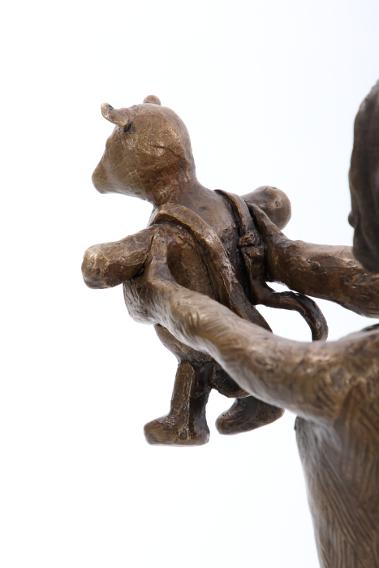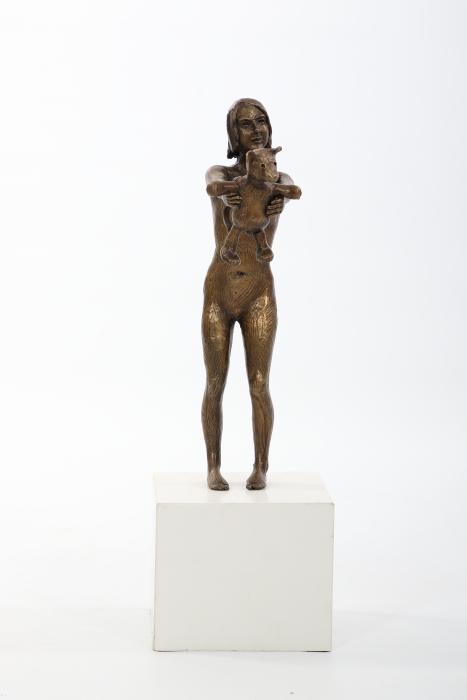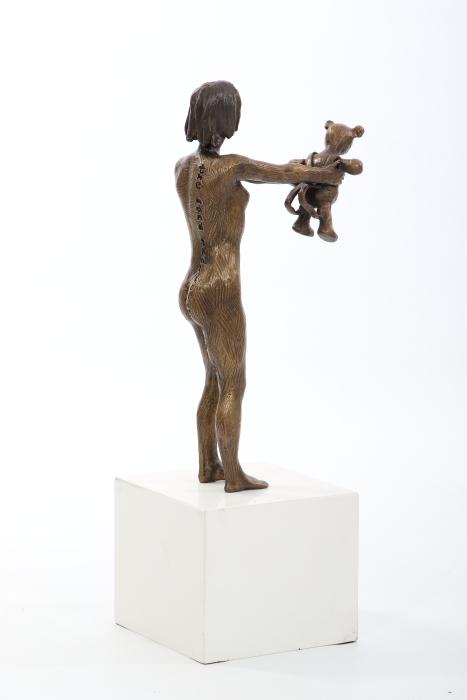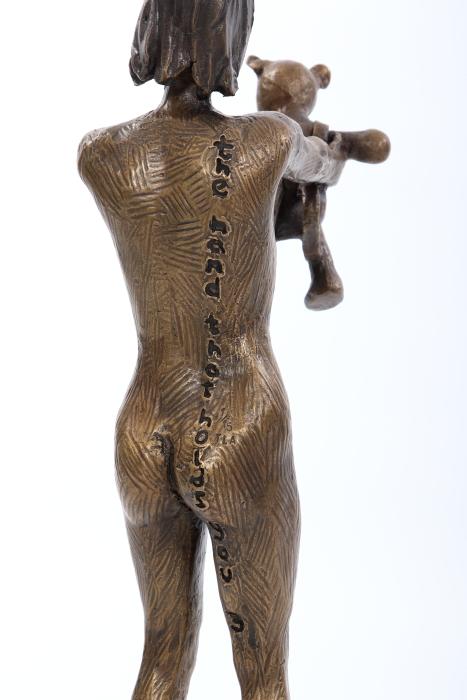 The Hand that Holds You #4


Year: 2020
Dimensions: 60 x 20cm x 37cm
Mass: 10.5kg
Selling Price: R37 500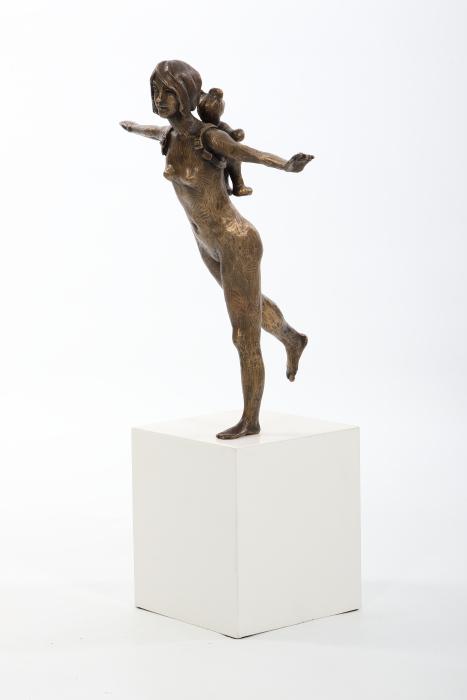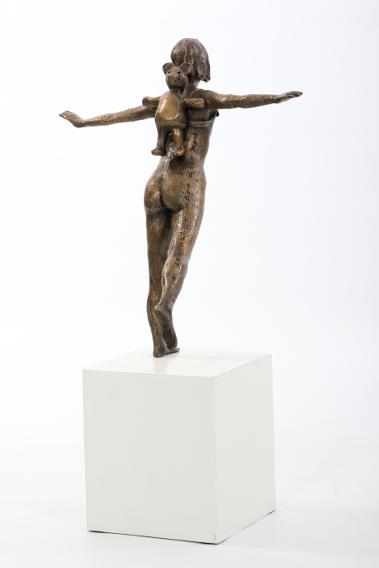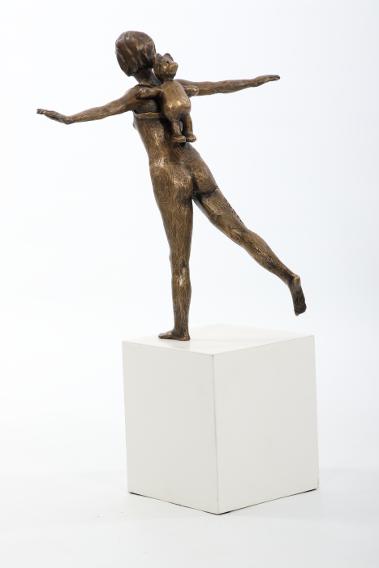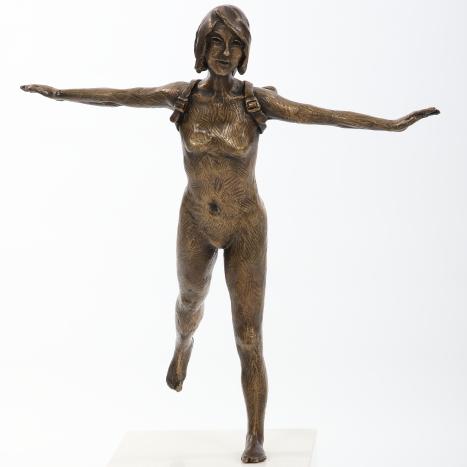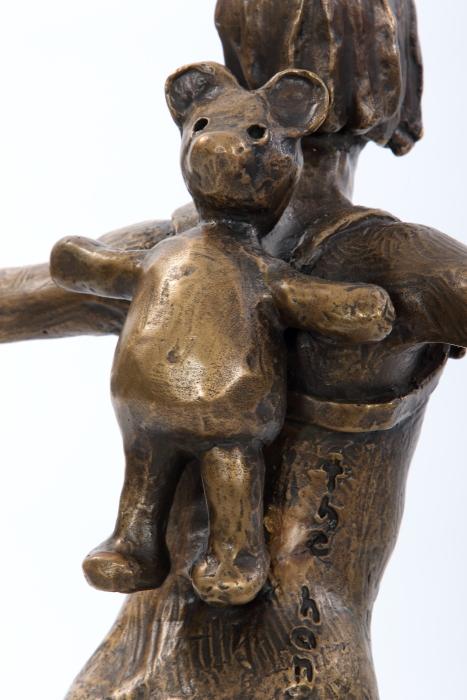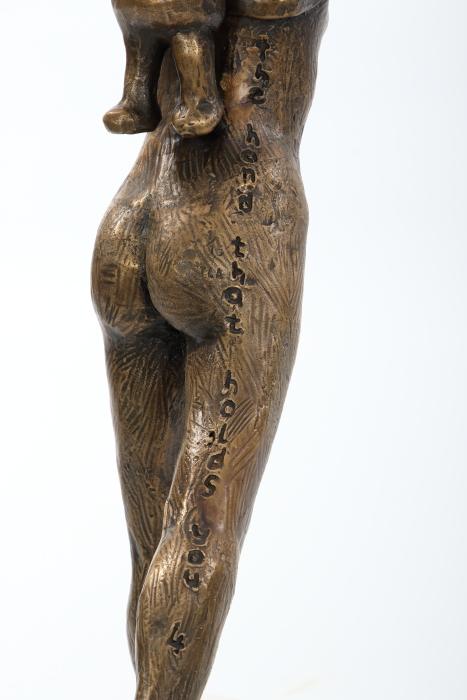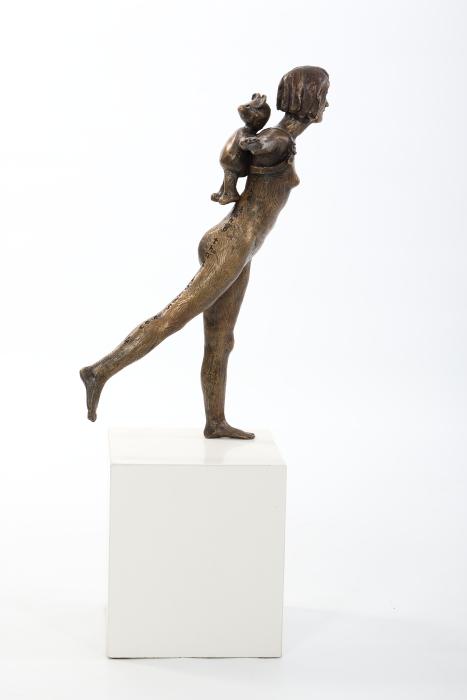 The Hand that Holds You #5


Year: 2020
Dimensions: 81cm x 25cm x 25cm
Mass: 14.7kg
Selling Price: R55 500